Way to GO Steve-O!
by Khaireel Azlee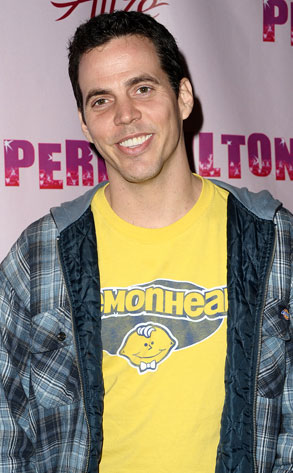 Jason LaVeris/Getty Images
Steve-O's nose is officially clean.
The Jackass star has a less crowded rap sheet today now that a judge, pleased with Stephen Glover's progress and commitment to staying sober, has dismissed a cocaine-possession charge against him.
The London-born shockmeister pleaded guilty to felony possession last year after being busted for making a ruckus with a fellow tenant at his Hollywood apartment house. Police found coke when they arrived at his place.
"He earned his way to a dismissal," attorney Barry G. Sands said after court. "He had to stay clean and sober and criminal violation-free for 18 months."
And so Steve-O did, instead choosing to occupy his time with rehab, Dancing With the Stars, the fight to legalize gay marriage, and other, more life-affirming pursuits.
The 35-year-old also let MTV in on his recovery process for the special Steve-O: Demise and Rise.
Ni la mamat gila dalam JackAss yang letak lintah kat mata dan pelbagai lagi aksi lagak ngeri gila dalam jackass.. dia ni memang agak hero la..

GOtZip by

Khaireel Azlee
at Friday, December 04, 2009